On Thursday 24th September we were joined by clients from the local area for our Women in Business event at the Locksley Distillery in Sheffield.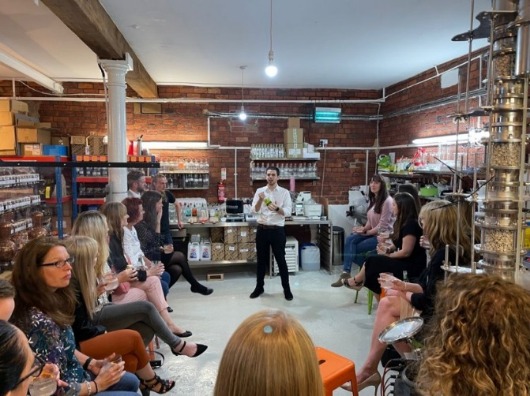 Business Manager, Karen Pitchforth hosted her first event in the South Yorkshire region since making the move from our West Yorkshire office earlier this year as she lead the 'Women in Business' evening, assisted by Caitlin Davidson from our Sheffield Office. We were joined on the night by a fantastic group of Senior Finance and HR professionals from around the region who were all keen to make the most of the evening.
The event took place in the actual Distillery at Portland Place and as well as an opportunity to network with food and drinks, there was also a chance to take part in a tour of the historical site which included an overview of the entire gin making process and a group Gin and Liqueur tasting – all overseen by the very knowledgeable and engaging staff from the Distillery.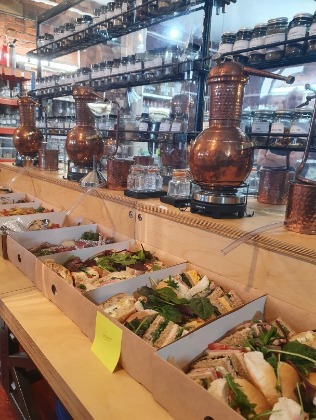 The event, which was brilliantly catered by S17 Coffee Shop & Bistro, also gave attendees the chance to buy some of Locksley Distillery's famous Gins and Liqueurs which they had tasted earlier in the evening. It was a brilliant re-introduction to the Sheffield network and great for us to be able to host a 'proper' event again, in a safe setting with so many business and finance leaders who had plenty of points to discuss!
"It was great to meet so many local leaders, most for the first time from this area. It seems the outlook throughout the area is a positive one and whilst there are still plenty of challenges ahead, the theme of the discussions seemed to point towards stability and growth in a market that is already seeing a large up-turn post 2020. On top of that, it was so good to see so many take advantage of the Gin(s) of their choice, I don't think anyone left empty handed! Thank you to everyone who joined us. I'm already looking forward to organising our next event!" – Karen Pitchforth – Business Manager ​
​